Author : Vinipul Inorganics Pvt. Ltd. | Published on : 08 Nov 2021
Are you looking for finest quality OB Powder suppliers? Quick Delivery And Dispatch Available.
High-purity OB powder- Optical Brightening Agent – speciality chemicals from Vinipul Inorganics Pvt. Ltd – manufacturer, supplier, and exporter in India well known for accurate composition, impurity-free OB powder using superior purity chemicals and the latest manufacturing equipment according to International Industry standards. At Vinipul Inorganics Pvt. Ltd, we offer OB powder with fine quality, precise required composition and long shelf life.
| | |
| --- | --- |
| Product Name | White Akash OB-1 Powder |
| Colour Index | OBA/393 |
| Appearance | Yellowish Powder |
| Application | Outstanding whitener for Polyester, Polyamide, Polypropylene textiles fibers, Acrylics, films and sheet |
OB Powder Description
OB powder is optical brightener OB-1 bright-yellow crystalline powder, has high strength of whitening effect and strong fluorescence. OB powder is widely used to whiten and brighten chemical fibers, such as polyester fibers, nylon fibers, polypropylene fibers and so on. OB powder is suitable for all kinds of paint, dedicated to PP and PE recycled materials, high-whiteness and brightness, migration resistance, high efficiency and environmental friendly. OB powder has good solubility, should not have its own colour and is good substantively for the textile substrate under OBA application.
Features of OB powder:
Good light as well as wet fastness properties.

Excellent thermostability and migration resistance.

Good dispersibility and excellent whitening effect.

Good build up and exhaustion properties.

Sensitive towards different exhausting agents.

Good leveling and penetrating properties.
Vinipul Inorganics India Pvt. Ltd. is one of the leading manufacturers, suppliers, exporter, stockist and dealer of OB powder. At Vinipul Inorganics Pvt. Ltd, we offer chemicals and chemical compounds across Chemical Industries, Food Industry, Textile Industry, Rubber Industry, Colouring Industry, and Inorganic Chemical Sector across markets to several destinations across India and Indian Subcontinent, East Asia, South East Asia, and the Middle East. Vinipul Inorganics Pvt. Ltd. is committed to customer fulfilment by delivering best quality chemical products at competitive market prices.
OB Powder Latest Price
| | |
| --- | --- |
| OB Powder Latest Price : | __________INR * |
*Prices shown above are provisional prices and may change due to different market conditions for latest prices please Contact Us at +91-9022030847 or send an enquiry through the Enquiry Form to get the final price within hours. Vinipul Inorganics Pvt. Ltd is one of the most competitive suppliers of Chemical products from India and our prices are very competitive. Please request the updated price list and ready stock information along with your requirement.
Specifications / Technical Parameters of OB Powder
For Technical Parameters / Specifications of OB Powder, please

Looking for something specific? Customisation is available within the above grades. Please specify in the Enquire now page. For more detailed information about its chemical composition, physical properties, uses and industrial applications or your exact chemical needs, call Vinipul Inorganics Pvt. Ltd at +91-9022030847 or submit an enquiry form.
Industrial applications / Uses of OB Powder
OB powder has been widely used in plastic industries due to its superior fluorescent whitening effect and good thermal stability. OB powder is used as one of the fluorescent whitening agents suitable for whitening of polyester fibers, paints, inks and acrylics.
Related Search Tags : OB powder manufacturers near mumbai, maharashtra, OB powder manufacturers near kurla, mumbai
Pharmaceutical Sector

Chemical Industries

Food Industry

Drugs

Textile Industries

Fertilizer sector

Leather and Tanning Industry

Die and Precision Casting

Food Processing Industry

Agriculture Industry

Rubber Industry

Colouring Industries

   

   

Inorganic Chemical Sector

Glass industry

Paint Industry

Heat Process Equipment Industry
We supply and exports OB Powder in all parts of the world such as
OB Powder in Africa Countries
South Africa , Nigeria, Kenya, Ghana, Ethiopia, Tanzania, Algeria, Angola, Benin, Botswana, Burkina Faso, Burundi, Cabo Verde, Cameroon, Central African Republic (CAR), Chad, Comoros, Democratic Republic of the Congo, Cote d'Ivoire, Djibouti, Egypt, Equatorial Guinea, Eritrea, Gabon, Gambia, Guinea, Guinea-Bissau, Lesotho, Liberia, Libya, Madagascar, Malawi, Mali, Mauritania, Mauritius, Morocco, Mozambique, Namibia, Nigeria, Rwanda, Sao Tome and Principe, Senegal, Seychelles, Sierra Leone, Somalia, South Sudan, Sudan, Swaziland, Togo, Tunisia, Uganda, Zambia, Zimbabwe
OB Powder in Gulf Countries
Oman, Qatar, Kuwait, Saudi Arabia, Dubai, Bahrain, Iran, United Arab Emirates
OB Powder in Asia Countries
Afghanistan, Armenia, Azerbaijan, Bahrain, Bangladesh, Bhutan, Brunei, Cambodia, China, Cyprus, Georgia, India, Indonesia, Iran, Iraq, Israel, Japan, Jordan, Kazakhstan, Kuwait, Kyrgyzstan, Laos, Lebanon, Malaysia, Maldives, Mongolia, Myanmar (Burma), Nepal, North Korea, Oman, Pakistan, Palestine, Philippines, Qatar, Russia, Saudi Arabia, Singapore, South Korea, Sri Lanka, Syria, Taiwan, Tajikistan, Thailand, Timor-Leste, Turkey, Turkmenistan, United Arab Emirates (UAE), Uzbekistan, Vietnam, Yemen
We supply OB Powder in all parts of India.
Andhra Pradesh, Arunachal Pradesh, Assam, Bihar, Chhattisgarh, Goa, Gujarat, Haryana, Himachal Pradesh, Jammu & Kashmir, Jharkhand, Karnataka, Kerala, Madhya Pradesh, Maharashtra, Manipur, Meghalaya, Mizoram, Nagaland, Odisha, Punjab, Rajasthan, Sikkim, Tamil Nadu, Telangana, Tripura, Uttarakhand, Uttar Pradesh and West Bengal.
Note: Please note that the information on this document is for illustration purposes only as information may vary with individual products, their grade and applications, industries or uses and therefore cannot be guaranteed as accurate. © Copyright 2020 © Vinipul Inorganics Pvt. Ltd. All Rights Reserved (Terms of Use). Recreation of any materials from the site is strictly prohibited without permission.  Vinipul Inorganics Pvt. Ltd.'s products are sold exclusively through Vinipul Inorganics Pvt. Ltd.'s website. Use Terms | Privacy. Please contact us to discuss precise product specifications and requirements and obtain advice on which products are required to suit your exact application needs contact us at [email protected].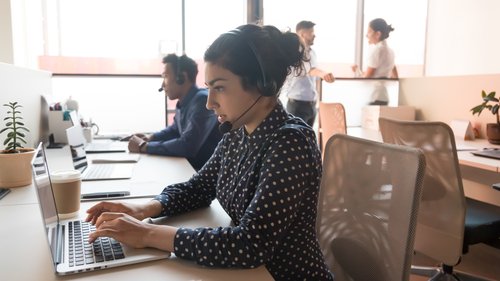 We'd love to hear from you