Author : Vinipul Inorganics Pvt. Ltd. | Published on : 08 Nov 2021
Are you looking for finest quality Phosphonate suppliers? Quick Delivery and Dispatch Available.
Phosphonic acids, typically handled as salts, are generally non-volatile solids that are poorly soluble in organic solvents, but soluble in water and common alcohols. Phosphonates and phosphonic acids are organophosphorus compounds containing C−PO(OH)2 or C−PO(OR)2 groups (where R = alkyl, aryl).
Phosphonates are extensively used as strong chelating agent for metal ions like Ca, Mg & Fe in water treatment, textile, dye, soaps & detergents, sugar processing and excellent scale and corrosion inhibitor and is used in cooling water systems and industrial water treatment. They are widely used industrial detergents in Swimming pools. We provide different types of phosphonates like Aquavin HEDP Di Sodium, Aquavin HEDP Acid, and Aquavin HEDP Tetrasodium.
Pharmaceutical Sector

Chemical Industries

Food Industry

Drugs

Textile Industries

Fertilizer sector

Leather and Tanning Industry

Die and Precision Casting

Food Processing Industry

Agriculture Industry

Rubber Industry

Colouring Industries

   

   

Inorganic Chemical Sector

Glass industry

Paint Industry

Heat Process Equipment Industry
We supply and export Phosphonate in all parts of the world
Phosphonate in Africa Countries
South Africa , Nigeria, Kenya, Ghana, Ethiopia, Tanzania, Algeria, Angola, Benin, Botswana, Burkina Faso, Burundi, Cabo Verde, Cameroon, Central African Republic (CAR), Chad, Comoros, Democratic Republic of the Congo, Cote d'Ivoire, Djibouti, Egypt, Equatorial Guinea, Eritrea, Gabon, Gambia, Guinea, Guinea-Bissau, Lesotho, Liberia, Libya, Madagascar, Malawi, Mali, Mauritania, Mauritius, Morocco, Mozambique, Namibia, Nigeria, Rwanda, Sao Tome and Principe, Senegal, Seychelles, Sierra Leone, Somalia, South Sudan, Sudan, Swaziland, Togo, Tunisia, Uganda, Zambia, Zimbabwe
Phosphonate in Gulf Countries
Oman, Qatar, Kuwait, Saudi Arabia, Dubai, Bahrain, Iran, United Arab Emirates
Phosphonate in Asia Countries
Afghanistan, Armenia, Azerbaijan, Bahrain, Bangladesh, Bhutan, Brunei, Cambodia, China, Cyprus, Georgia, India, Indonesia, Iran, Iraq, Israel, Japan, Jordan, Kazakhstan, Kuwait, Kyrgyzstan, Laos, Lebanon, Malaysia, Maldives, Mongolia, Myanmar (Burma), Nepal, North Korea, Oman, Pakistan, Palestine, Philippines, Qatar, Russia, Saudi Arabia, Singapore, South Korea, Sri Lanka, Syria, Taiwan, Tajikistan, Thailand, Timor-Leste, Turkey, Turkmenistan, United Arab Emirates (UAE), Uzbekistan, Vietnam, Yemen
We supply Phosphonate in all parts of India
Andhra Pradesh, Arunachal Pradesh, Assam, Bihar, Chhattisgarh, Goa, Gujarat, Haryana, Himachal Pradesh, Jammu & Kashmir, Jharkhand, Karnataka, Kerala, Madhya Pradesh, Maharashtra, Manipur, Meghalaya, Mizoram, Nagaland, Odisha, Punjab, Rajasthan, Sikkim, Tamil Nadu, Telangana, Tripura, Uttarakhand, Uttar Pradesh and West Bengal.
Note: Please note that the information on this document is for illustration purposes only as information may vary with individual products, their grade and applications, industries or uses and therefore cannot be guaranteed as accurate. © Copyright 2020 © Vinipul Inorganics Pvt. Ltd. All Rights Reserved (Terms of Use). Recreation of any materials from the site is strictly prohibited without permission.  Vinipul Inorganics Pvt. Ltd.'s products are sold exclusively through Vinipul Inorganics Pvt. Ltd.'s website. Use Terms | Privacy. Please contact us to discuss precise product specifications and requirements and obtain advice on which products are required to suit your exact application needs contact us at [email protected].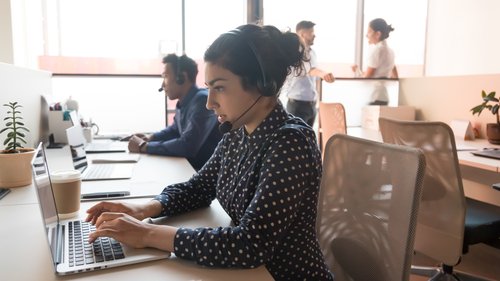 We'd love to hear from you